Well, I figure it was time to try out somethin' new with the Cintiq. Because it's like a true widescreen format horizontally, it really makes it harder to draw because I'm working out of my preset comfort zone. Normally, most people draw on a paper in the portrait format, so I figure, "hey, why not try that on my Cintiq?". Good thing I can rotate the screen format.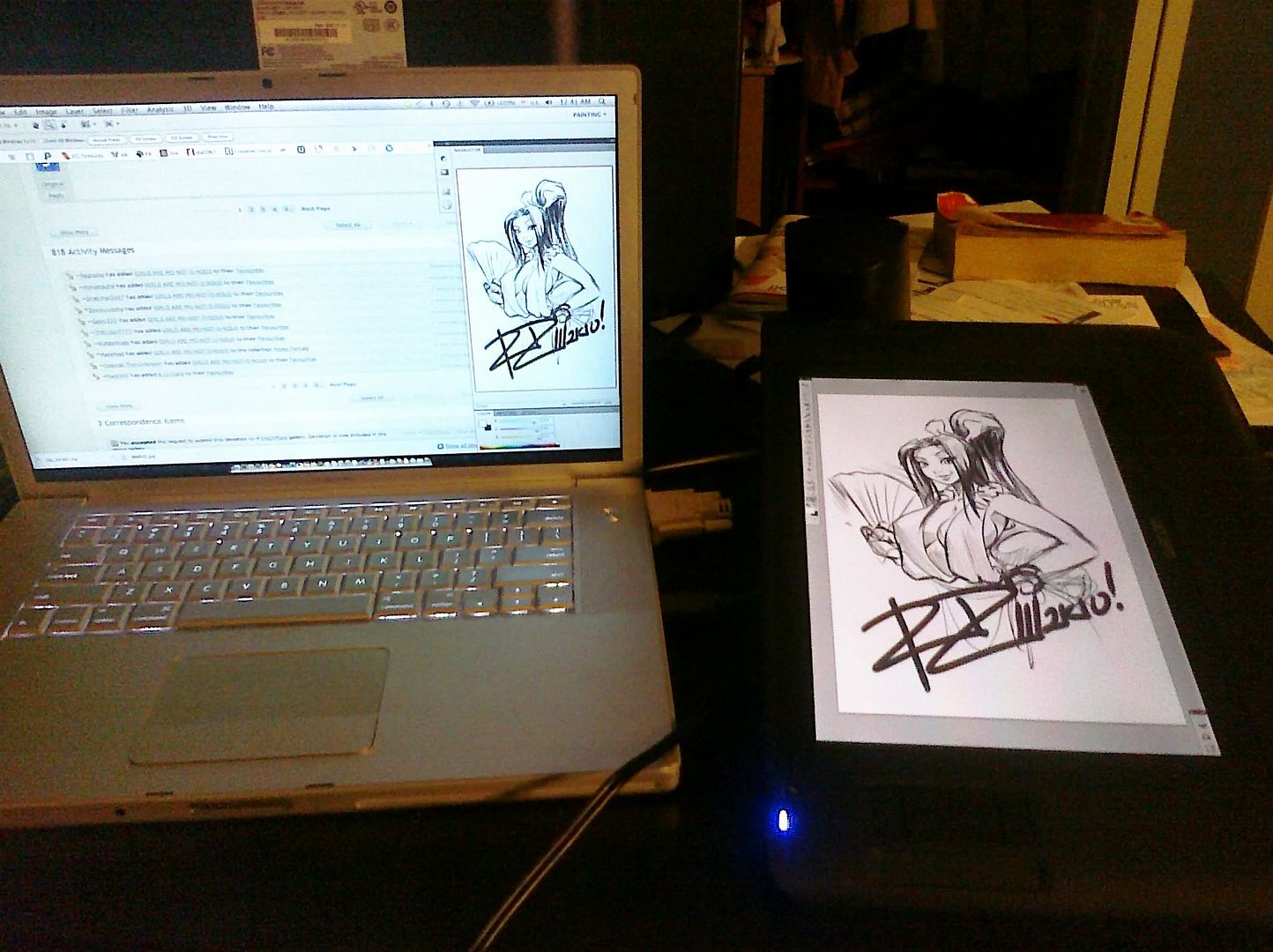 This is my setup now. As you can see, I have the Cintiq in portrait format. (I was reading a few forums and one gal said that's how she uses hers, I wanted to try it out and-- ) LOW AND BEHOLD, it feels so much more natural now. And the overall viewing angle is much better because you can really see more of what you drawing, even when you're zoomed in close. I was contemplating selling my 12inch for the 21, but now that I've done this, I don't think I need to entertain the thought anymore. (Still, the 21incher isn't bad at all so....)
So working out the layout of my workspace (especially in Photoshop) is gonna take some getting used to. So far I have a pretty good setup.
That's how my main workspace looks. I have all the File Menus mapped to my stylus buttons, so no need for constantly looking at the other screen (something of which I can't stand doing, especially being used to the default PS workspace format for the past 14-15 years...) And even more thankfully enough, CS3 and CS4 got the lil' icon-to-expand window thang going on, so I have my layers, brushes and can put some other stuff around the edges, and expand like so...
I think my life has just gotten a bit less complicating now. :)